Who's Phillip Schofield?
A well-liked TV presenter on British television.
Why did he quit his job, and what's the scandal?
In February 2020, Schofield publicly announced that he was gay. The scandal is that he was having an affair with a younger man who works on the same TV program.
So? Or, as the French would say – Et alors? Why is this our business?
The Sexual Offences Act 1967 is an Act of Parliament in the United Kingdom. It legalised homosexual acts in England and Wales, on the condition that they were consensual, in private and between two men who had attained the age of 21.
The U.K. currently has its knickers in a twist over this story.
Phillip Schofield has sensationally quit ITV and admitted to an affair with a younger male colleague at This Morning while he was still married.
The 61-year-old – who stepped down from presenting the daytime TV programme last Saturday – said the "consensual on-off relationship" was "unwise, but not illegal".
Schofield said he was "very sorry" for the affair, which happened while he was married to his wife of 30 years, Stephanie Lowe.
The TV presenter admitted he lied about the relationship to ITV, his colleagues, friends and his agents who have since parted ways with Schofield.
I guess I've been living in France too long but, again, why is Schofield's marriage or sex life our business?
The hypocrisy is stunning. And it smacks of homophobia. After losing his job of 21 years, Schofield is being publicly eviscerated for lying and having an affair. He says he feels "completely broken".
After learning his fate on Thursday, Schofield fled to Cornwall to be with his mum Pat, 85. Those close to Phil said he is struggling to come to terms with the situation. A source added: "Phil is feeling incredibly upset and taking some time out to weigh up his options. He has privately been sent a number of messages of support from friends in the industry."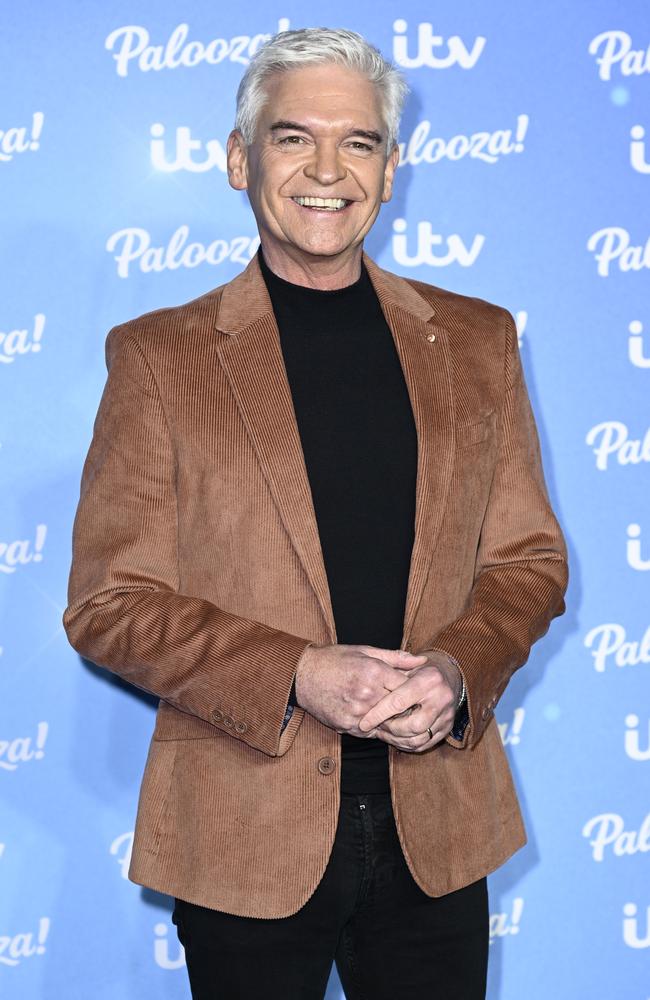 The hypocrisy is breathtaking. The lies perpetrated by British politicians – huge, massive lies that affect the lives of millions and drag them down to unheard levels of bankruptcy, poverty, deprivation. BREXIT was an absolute lie, rammed through by Boris Johnson and motivated purely for his own self-interest. Not a single one of those politicians have been held accountable for their lies. And where's Bojo today after having wrecked the country? Raking in millions on the international speaking circuit and living in his new manor house in Oxfordshire. A serial philanderer, he's on his third wife who is days away from having another baby. The baby will be the couple's third child and Mr Johnson's eighth.
https://www.theguardian.com/politics/2023/feb/17/boris-johnson-agrees-to-buy-4m-nine-bed-georgian-manor-house-with-moat